We have been doing taxation and accounting for more than 20 years, helping hundreds of businesses to understand and grow their figures, offering high quality services and educating thousands of entrepreneurs to go to the next level.
We are team of people who want to be happy and we take our job seriously, spreading our professionalism and good-will to everybody around us.
We have created countless services specially designed for the Romanian market in order to offer our expertise, taxation and business consultancy, for businesses that had a lot of experience on the market, and also for new entrepreneurs, and our smart-casual solutions for human resources and financial management.
We dream about
Our goal is to offer fully digitalized solutions in the next five years and we are doing our best in order to accomplish it.
We fancy about
We like challenges, dynamic businesses, long term collaborations, and things said face to face. We are always willing to give attention to new ideas and to support their growth.
Integrity
We are very keen on perfect things. And on correct things. We put our trust in morality and common-sense.
Innovation
We guide businesses with experience and also newcomers to change their perception about what figures are and how to deal with them.
Professionalism
The quality of our services is being reflected in our degree of expertise. An impeccable quality.
Trust
You can always count on exact figures, on us and our loyalty.
We have succeeded in forming an extraordinary team of motivated people in order to provide professional, high quality services in the taxation field. Regardless of each person's competency – accountant expert, taxation consultant, auditor, work legislation expert, etc. – the joy of making laws easier to understand is something we all aspire to.
Our team is dedicated to help you understand what and why is happening in the financial field, not only in doing "paperwork" for you, and we will represent you in your dealings with the state authorities any time you need us to.
Horațiu Hagiu
Founder & Senior Partner
Founder partner of Weex Global – former Ascelis Active FiNANCE – having more than 20 years' experience in the financial & accounting sector and as a business consultant, Horațiu took part in countless project of high competency for local and international entities.
The force behind Tax Camp – the only event of its kind in Romania, a genuine camp for taxation, accounting and personal development, Horațiu has coordinated thousands of economists, chartered accountants and relevant professionals from all over the country during this biannual event with a history of more than 15 years.
Graduated in Economic Studies (ASE), Horațiu is an active member in the Romanian Corps of Expert and Authorized Accountants (CECCAR), in the Chamber of Tax Consultants (CCF), and a judicial expert – both in taxation and accounts, frequently offering financial management for projects dealing with European Funds, judicial and extra-judicial expertise.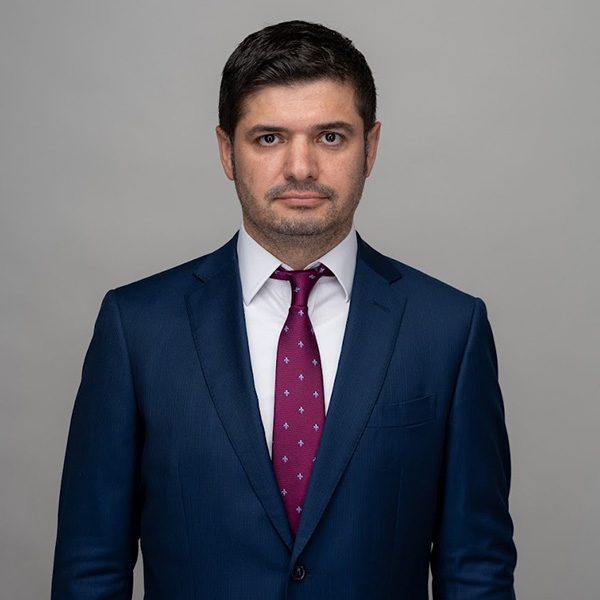 Cristian Velcu – Specialist in the field of VAT, with over 14 years of experience including in Big4, speaker at numerous seminars and conferences
With over a decade of experience in the field of transfer pricing as a tax consultant, Narcisa Ichim has in her portfolio over 350 transfer pricing files for various companies from both multinational and local groups.
Over time, Narcisa has played various roles with significant importance as a presenter at various seminars and conferences on transfer pricing but also as a participant in working groups set up for legislative changes in the field.
He also handled transfer pricing policies for new intra-group transactions, documentation of advance pricing agreements, actively participating in more than 40 tax audits and assisting in the elimination of double taxation procedures.
Narcisa Ichim is an authorized tax consultant and judicial expert in tax matters, holding certifications such as:
ADIT certification in the field of transfer pricing;
ADIT and IBFD certifications in the field of international taxation.
Adrian Benta is an auditor with extensive experience both in the audit procedures of a company and in the preparation of procedures for consolidating financial statements.
Of course, the audit activity presupposes that the auditor identifies the risks on the audited entity, which implies an attention to detail, but also an excellent training in the financial accounting and fiscal field.
Our audit services include:
financial audit in accordance with the International Standards on Auditing (ISA) adopted by the Romanian Chamber of Financial Auditors (CAFR) as national auditing standards or with other generally accepted auditing standards
statutory reporting standards
compliance audit
risk management services (regulation, internal audit, etc.)